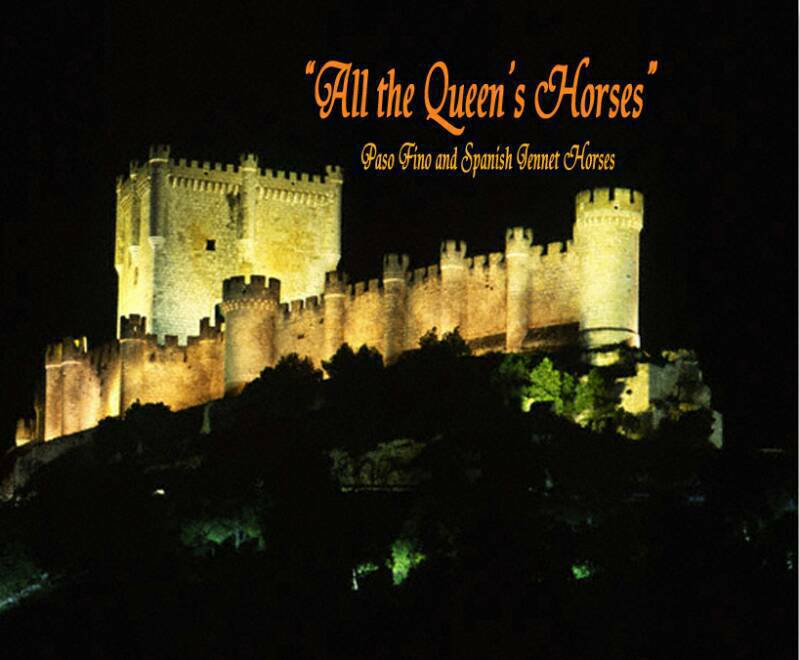 194 Halstead Ln., Cairo, Ga.   

        Phone: 850-528-2637.   Cairo, Ga. t

Welcome to: 

" All the Queen's Horses "

a site dedicated to 35 years of breeding 

and to the sale of 

Paso Fino Horses, Pinto Paso Fino Horses & Spanish Jennet ( Pintado & Atigrado ) Horses.

 Liquidation Sale in progress featuring the BEST athletes in the Paso Fino Horse breed: simply the source of the BEST value on Paso Fino Horses anywhere!!!

We are the founders of

The Spanish Jennet Horse Society  

CHECK IT OUT!!!